Cannondale and Aspen Cycling Club are teaming up together to give away a 2022 Topstone Alloy Gravel Bike to help raise funds to support broadening community bike outreach in the Roaring Fork Valley.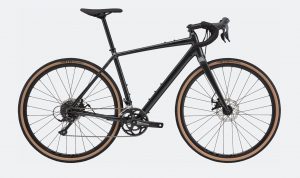 Entries can be earned through donations to Aspen Cycling Club (ACC). 
The winner will be able to choose a small, medium or large frame bike.
Small fits riders 5'4" – 5'9"
Medium fits riders 5'7" – 6'1"
Large fits riders 5'11" – 6'4"
Click the button above for a chance to win. Help grow inclusivity in the cycling community.
Donations are accepted through October 2nd, and the winner will be randomly selected October 6th, 2022 at 9am. 
The winner must be a pick up the bike in the Roaring Fork Valley or pay to have it shipped.