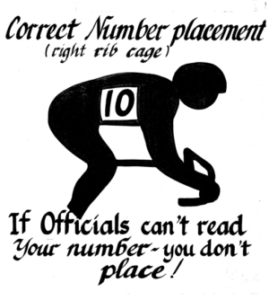 Please note the early and late start times below!
Date: Wednesday, August 16, 2023
Event Type: Road Bike
Location: Aspen Racing and Sports Car Club. Please be cooperative and courteous to the Aspen Racing and Sports Car Club personnel and please be intelligent about how you park
Parking: No parking within the raceway property. On-street parking near the raceway or down by the Woody Creek Tavern
Course Description: This classic ACC race will be held at the Woody Creek Raceway courtesy of the Aspen Racing and Sports Car Club. No access to the track is permitted prior to 5:00pm. The track, typically used for local sports car racing, is approximately 1.1 miles per lap with gently rolling terrain on each seven corner lap. This will be your only opportunity to ride on the Raceway this season!
Start Times:
Start times are approximate and may be delayed slightly based on finish of the previous wave.
Expected race lengths are estimates. Part way through each race the race director will determine how may laps remain (based on the length of time each lap is taking). At that time a lap countdown board will be displayed at the finish line.
You may race in only one wave/category
Wave 1 – 5:30 PM – Length approx. 30 minutes – All categories except Men's A/B and Women's A.

Wave 3 – 6:10 PM – Length approx. 40 minutes – Women's A, Men's B

Wave 4 – 7:00 PM – Length approx. 50 minutes – Men's A
Race Finish and Placement:
This can be a difficult race to score. As with most other ACC races, finish order is done by visual spotting by race officials and volunteer marshals. If you finish with a large group, please be sure to check in after your race with the finish marshals to confirm your finish order. Confirming finish order improves accuracy and expedites and simplifies production of results. We do everything we can to try to place people correctly and need your help to make this happen. Please be sure that your race numbers are pinned on correctly as well. They need to be located on your right rib cage in a position that can be easily read with your hands on the bars.
Middle School Racers May Race: Because this is a closed course middle school racers may ride in this race.
Race Entries: Season registration and race entries close at 8:00 PM the night before each race. Please scroll down for registration and race entry.
Warm-Up: Please do not warm up on the race course after 6:00 PM.  Be respectful of traffic and property during your warmup. Do not block cars, and do not urinate in public. If caught urinating, you will be disqualified from the evening's race. Plan accordingly.
Racer Check-In: 
All racers must verbally check-in at each mass start race. Racer check-in will take place from 5:00 PM to 5:45 PM at the start of the race (unless specifically noted otherwise).
Check-in is not required for time-trial races.

We will issue your race numbers at your first race. You will keep the same number for the entire season.
Volunteer: To sign up to marshal for this race or any race go to the Marshal Sign-Up
Race Cancellation Policy: Please do not phone or text the race director for race cancellation information. In the event of inclement weather on race day, the Aspen Cycling Club Board of Directors will communicate with the Race Director to determine the Club's ability to operate a race that is reasonably safe for competitors, and, for mountain bike races, preserves the integrity of local trails. All racers should assume that a final decision will be made at the start line by the race director. However, when possible, the Board of Directors will alert racers of a race cancellation prior to the start by emailing the Club email group, and posting on the website and the ACC Facebook page by 5.00 PM.
Refund Policy: Race entry fees are non-refundable
SEASON REGISTRATION AND RACE ENTRIES
Season Registration
Required for all racers. You must be registered as a member or guest by 8:00 PM the night before your first race. Season registration closes at 8:00 PM the night before each race and will re-open after each race. Please note that race entries also close at 8:00 PM  – if you plan to race the next day be sure to start your season registration before 8:00 PM and allow enough time to also complete your race entry by 8:00.
Race Entries
All racers must enter time-trial races online by 8:00 PM the night before the race. Start lists will be posted on this page by 10:00 PM the night before.
Guests must enter ALL races online. Race entries close at 8:00 PM the night before the race.
Members: Once registered for the season, members are not required to enter mass start races online and may simply check-in at the race director's table at least 15 minutes prior to the race. Online entry is still required for time trail races.
Categories: Click Here for more information about our race categories
You only need to do this once for the season.
You must be registered for the season by 8:00 PM
the night before your first race.
Guest entries close at 8:00 PM the night before the race.